Board of Directors
Our voluntary Board of Directors is elected by the Membership. The Board provides long-term leadership and guidance for the Co-op. The Board is comprised of 2 At-Large seats, A Founder Representative, and one representative each for the Consumer, Producer, and Worker members. The current Board was elected in September 2011. The next election will be held in September 2012.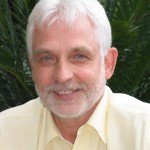 Lucian Kragiel
At-Large Seat
Lucian has lived in and raised his family in Gainesville for the past 30 years, and is an active member of our community. He has served on various boards: City of Gainesville Greenspace Advisory Board, Cerro Osa (Co-operative Eco Lodge), Gainesville Builders
Association, & Florida Tibetan Buddhist Center.
He owns and operates Atlantic Design & Homes, which has been named the EPA's "National Builder of the Year" for its pioneering work in building energy efficient homes. Other noted achievements are: Grand Aurora Award for "Best Community in the Southeastern United States; local recognition for "Ethics in Business", "Gainesville's Best Builder" and Alachua County's only designated "Clean Builder of the Year".
Lucian is also active in a local Men's group, Gainesville "New Warriors" which advocates a new paradigm for men to be present and accountable in their families and communities.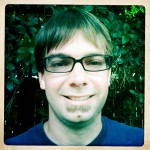 Doug Nesbit
At-Large Seat
Doug Nesbit has lived in Alachua County since 1982. Raised on his parents' farmland north of High Springs (the current home of Swallowtail Farm CSA), Doug lives in northeast Gainesville with his wife Shanna and their two children. He is a carpenter and contractor specializing in outdoor living spaces and interior renovations. He has served on the City of Gainesville's Development Review Board for two years. Doug enjoys cycling, playing soccer and disc golf, and exploring north Florida's springs and rivers.
Doug was motivated to run for the Co-op Board during his work on the construction of the store. As a contractor, one is required to pay attention simultaneously to the overall plan and direction of a project, and the smallest details of construction. This ability, along with Doug's organization and communication skills, will serve the Co-op members well.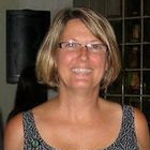 Joni Ellis
Member Representative
Joni graduated UF with a degree in Recreation and Natural Resource Management, then worked with the Florida Fish and Wildlife Conservation Commission as a Regional Education Specialist for 10 years. During her tenure she gave presentations, developed exhibits, coordinated festivals, and developed educational materials to resolve human/wildlife conflicts. She worked for the Florida State Park Service for 4 years as a District Development Specialist and Statewide Training Manager, overseeing grants, volunteer programs, special events and internal training programs. Currently, Joni resides with her husband Will at Crazy Woman Farm, developing a self reliant homestead, raising heritage livestock and restoring habitat. The farm is often opened to the public as a demonstration site to inspire others to take action towards self sufficiency. The farm is home to the Edible Plant Project, a non-profit organization providing edible plants at cost to inspire edible landscapes. Joni's interests include building resilience in our local community, bird conservation, live music, and connecting with community.

Neal Devine
At-Large Representative
Neal has lived in Gainesville since 1999 and joined the Citizen's board in January 2011. He teaches Geography at Santa Fe College with an emphasis on global environmental and sustainability issues. He is restoring his historic bungalow and introducing sustainable living systems and a primarily edible landscape. Neal previously lived in the New Brunswick, New Jersey area where he did his graduate work in Geography. He is a member of the George St. New Brunswick Co-op – a volunteer for 5 years, bulk manager for 1.5 years and interim general manager for 1.5 years. He has 20 years experience in food service, including restaurant, wholesale, family-run supermarket, and natural food retail. Neal's joys are his 4 year old daughter and anything that intersects grooving with nature, environmental stewardship, and community-building, Originally from Massachusetts, he Prius's north each summer to visit family – exploring natural sites, natural foods, and natural communities along the way. His Boston accent can currently be heard in the produce area on weds mornings – for a limited time only!

Gretchen McIntyre
Accounting & Finance Manager
One of the Co-op Founders, Gretchen has been working closely on the development and management of the Co-op since inception, August 2007. Before that, she gained professional experience wtih a multi-national accounting firm and local, organic chefs in San Francisco. It was here that she fell in love with the abundant local food systems of Northern California, and dreamed of creating a similar vision in her hometown of Gainesville. While the corporate route did not fit her entrepreneurial spirit, she gained a lot of business and financial skill sets there and from her education at UF and USC's Masters of Accounting Program, which have aided her current endeavours. A Yoga Instructor and Spiritualist, small business consultant and Director of Cooperative Communities, Inc., Gretchen is both enthusiastic and grateful to help the Co-op blossom.