Elections
Online Voting took place from September 1st-15th, 2011. Approximately 30% of the membership voted in the elections.
Meet the Candidates: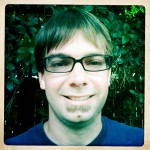 Doug Nesbit
At-Large Seat
Doug Nesbit has lived in Alachua County since 1982. Raised on his parents' farmland north of High Springs (the current home of Swallowtail Farm CSA), Doug lives in northeast Gainesville with his wife Shanna and their two children. He is a carpenter and contractor specializing in outdoor living spaces and interior renovations. He has served on the City of Gainesville's Development Review Board for two years. Doug enjoys cycling, playing soccer and disc golf, and exploring north Florida's springs and rivers.
Doug was motivated to run for the Co-op Board during his work on the construction of the store. As a contractor, one is required to pay attention simultaneously to the overall plan and direction of a project, and the smallest details of construction. This ability, along with Doug's organization and communication skills, will serve the Co-op members well.
Doug's Board Questionnaire Responses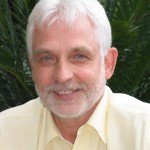 Lucian Kragiel
At-Large Seat
I would serve on the board for the purpose of helping and supporting the great effort of the founders in bringing such a valuable service to our community. I would hope to add business experience and business sense to this operation. I find that most decisions reach consensus in a board of well-intentioned intelligent people, and of course differing points of view must be accepted and given a chance to succeed. I have served on various boards: City of Gainesville Greenspace Advisory Board, Cerro Osa (Co-operative Eco Lodge), Gainesville Builders Association, & Florida Tibetan Buddhist Center. The role I see myself providing is one of business sense, a proclivity for getting things done, and a desire to streamline governance processes and meetings. A long, long time ago in a galaxy far, far away I founded a successful community oriented not-for-profit food store. I have also lived for six years in an intentional community where all decisions were made by consensus and all resources and finances were shared. I have run Atlantic Design & Construction, a Home Building business for 25 years, with as many as 30 employees, which has been named the EPA's "National Builder of the Year" for its work with energy efficient homes.
Lucian's Board Questionnaire Responses

Tom Grant
At-Large Seat
I am Tom Grant, a resident and community member since 1995. I arrived to attend UF and stayed. Six months after graduation in 1999, I purchased the business I had begun working at a year and a half earlier. Our enterprise is named Molly and Friends Cat Furniture Company. Almost twelve years on we currently employ 25+ people building our popular branded pet products. Mostly through prominant national and regional retail agents, we sell and distribute all across the entire country, both on the web and in physical store locations. My executive experience as business owner for over a decade is a serious qualification I promote on behalf of my request for your vote to board membership.
My interest and request to serve on the Board stems from my passion and union to excellence in both food and enterprise. The available healthy food to myself and community, especially local made products and produce, is not a dominant force in our marketplace and could be substantially more so and prominant. The most certain method to accomplish this is to generate, cultivate and have the marketplace itself, and I am aligned to the Citizen's Co-op gaining its foothold and thriving in our community. We need this agency to function well in order to serve our real needs for a healthy and local food grocery. I seek to help ensure this reality find its fruition.
Tom's Board Questionnaire Responses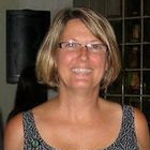 Joni Ellis
Member Representative
I believe in the mission of the Co-op. I have founded a non-profit that I have been the director of for 10 years. I also started a homestead farm and understand the challenges of farming. I purchase and consume healthy food and believe in local and organic when possible. I am creative in problem solving and work well with a team. I have held management positions during my 14 year tenure with the State of Florida which provided me with experience dealing with employee relations, professional correspondence, budgeting and planning. If I may be of service to the Co-op, I am happy to serve.
Joni's Board Questionnaire Responses

Stephanie Sims
Member Representative
I work full-time as an Implementation Coordinator with the UF Office of Sustainability. My responsibilities include tracking and reporting on sustainability metrics on campus. Our office works collaboratively with stakeholders throughout the university to green the campus and educate the campus community about what they can do to make a difference. We hosted a Florida Food Summit last spring and planning the event peaked my interest in strengthening the local food system. Food provides a microcosm of the larger sustainability issues that we face, and I think the Co-op is an innovative solution. I'm excited to see the Citizen's Co-op moving closer to opening a storefront and look forward to contributing to the organization's success. I have a BS in Agricultural and Biological Engineering and an MBA from the University of Florida. I have experience with community organizing and fundraising for candidates in the Gainesville community.
Stephanie's Board Questionnaire Responses

Sidhe (Claire McCulloch)
Member Representative
I first became aware in the basement of the student union. I was young, broke, and hungry. I had been told that I could get good food for cheap at the UMD co-op. It was not without trepidation that I descended those stairs, not knowing what to expect from a place called a "food co-op". Strange but pleasant scents wafted out of the doors.. Scents of essential oils, and spices no longer known in processed homogenized faux-foods.
I absorbed concepts along with nutrients, neither of which I had encountered anywhere else. I volunteered whenever I could, attended meetings, and began to understand what a co-operative was about.
From there I found Intentional Communities and gatherings. Worlds of concepts opened before me that I had never even dared to dream of. Whenever I could, I went on road trips. Going to gatherings, visiting communities. I learned and lived. Permaculture and homesteading are natural to me. I sat in on meetings, I cooked, I gardened, I repaired, I plugged in wherever I could. I watched conflict.. much conflict. And then in a magical moment at one community meeting I witnessed resolution. And in that moment my world blew open even farther. I was dumbfounded by the life creating energy of this concept.
I am aware of the toll processed food and all the physical and emotional toxins of our greater culture take on us all. I came to understand and value the place where health and food meet, and the ecosystem within our bodies as well. It is my life's calling. Many a daydream about what I wish I could do with my life has centered around helping those who are hit hardest by this, and who need it the most in an underpaid, overworked exhaustion of daily existence. This dilemma calls to me to solve, to reach out and share what I can to show a realistic achievable way out.
What I bring to the table is life experience. I look back on when I first woke up to the life-changing power of food co-ops in the basement of the student union, and my many branched pathway ever since that day. I do not have business experience or a college degree. But I have spent many years watching and learning from many teachers, in many ways, and from many different realities. I am a communitarian at heart. "Food for people, not for profit" has significance to me. I have been a housewife, proud of my organization and management, a stay at home mother, guiding, encouraging and teaching my daughter to create a healthy reality for herself, and a wage slave understanding the need for speed and productivity. I also have an unquenchable drive to help others to become healthier through lifestyle habits.
The best compliment I have been given is that I am very good at creating community. I believe in creating a nurturing and enabling environment where people enjoy the fun of co-creation, and feel free to make the co-op their own. I feel that my skills and dedication would be of use co-creating a reality that benefits all of us.
Sidhe's Board Questionnaire Responses